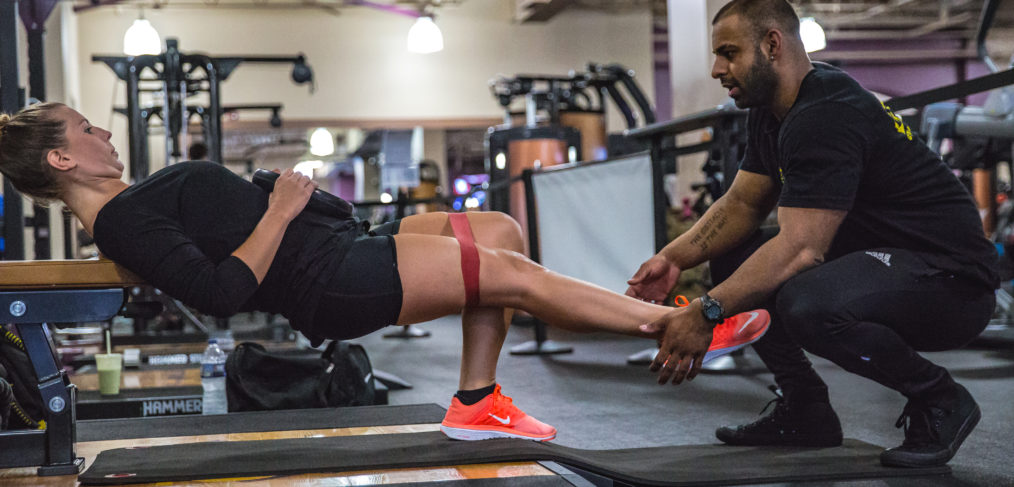 Let's talk Booty….…
Females and males alike, who doesn't want shapelier glutes? Shapley glutes represent an athletic, fit physique. Our bodies tend to live by "use it or lose it". If we don't activate muscle tissue our body eliminates the muscles over time. Often when people try to lose weight, their booty tends to flatten out due to lack of not activating the muscle properly.
With this said, a very common goal that a lot of my clients express to me, particularly females, is the desire to get a bigger and stronger butt. For athletes of both genders, powerful glutes are crucial for athletic power as running, jumping, and squatting movements all heavily recruit the gluteus maximus.
Regardless of whether you are trying to get more likes than your sister, (Kim, Kylie's catching up) trying to fill out some new jeans, look better for your significant other, or be a beastly athlete, I am here to help you. Let's start by listing four key reasons as to why you may still have a pancake back there.
1. Over engagement of the quadriceps – If you are quadricep dominant (possibly due to an anterior pelvic tilt, which is a very common muscular imbalance I will talk about in a later blog post) your posterior chain will be improperly, inefficiently, or altogether unable to be recruited on a lower body day. No matter whether your form is "correct," if your body is strong in a certain muscle group, and that muscle group is a primary, secondary, or tertiary mover in a given exercise, the load will go to that muscle at a disproportionate rate relative to other targeted muscle groups. This leads to the next point.
2. Too many compound movements, or not enough isolation movements – Compound movements are movements that that engage more than one targeted muscle group. Compound movements are highly efficient and allow for a greater overall mechanical load relative to isolation movements, which means greater bang for your buck. However, if you are dominant in the quads to go along with the last point, squatting might not be as good as glute kickbacks for building Kardashian Cakes. By isolating the glutes, all other muscles are limited or better yet, eliminated from a movement and thus, all the hypertrophy (growth and increase of the size of muscle cells) occurs on the muscle we are aiming to hit, in this case, the glutes.
3. Not enough focus on the gluteus medius and gluteus minimus – The gluteal muscles are a group of three muscles which make up the buttocks: the gluteus maximus, gluteus medius, and gluteus minimus. I notice many individuals perform movements that utilize extension and flexion from the hips (kicking back motion), but not enough movements that utilize abduction from the hips (opening the hips).
4. Tightness in the Hips, not allowing for full Range of Motion – This one is important, prevalent, and can make things really messy. If you are not able to utilize extension or flexion from your hips fully, you can't contract your glutes effectively. To engage a muscle group, you need to stretch it and contract it. Tight hips mean, short ranges of motion, which means no butt growth.
So, what should you do address these issues?
1. Address your muscular imbalances. A qualified fitness professional should be able to identify where you are strong, where you are weak, and where you are tight. Based on this, he or she should be able to identify the proper corrective exercises to balance you out. If anyone needs help with this, please feel free to contact me.
2. Use isolation movements, not compound movements.
3. Incorporate movements that allow for hip extension, and hip abduction single leg movements as well.
4. Stretch. Open those gates.
Good news for everyone. Starting on Wednesday, 11/22, at 7 PM, I will be teaching a Booty Blaster, small group class on the Synergy Unit at Ovox Gym & Training Center in Morganville.
Come check it out if you want to build those cakes. You will leave walking like a duck. I guarantee it.